Codethink's Chairman, Paul Sherwood, was invited to present our latest work on our approach to safety critical software construction at the Automotive Safety Symposium, which took place at the Arabella Alpenhotel overlooking the beautiful Spitzingsee lake in southern Germany, on 22-24 September. The symposium was hosted by Exida and featured interesting presentations from Exida, BMW, Elektrobit, Vector, Continental, Red Hat and others. There was particular emphasis on the use of open source in safety-relevant applications for automotive systems.
Paul Sherwood's presentation showed Codethink's progress in applying modern software engineering techniques and open source tooling in support of safety certification particularly focusing on ISO 26262.
During the symposium, Exida's Jonathan Moore presented Codethink's first ever safety certificate. This certificate provides evidence that our Deterministic Construction Service (DCS) reference implementation can be applied for software up to ASIL D, which is the highest safety requirement for automotive systems. DCS provides a framework for enforcing reproducibility, repeatability and traceability of builds, drawing heavily on best-practices championed by the Reproducible Builds project.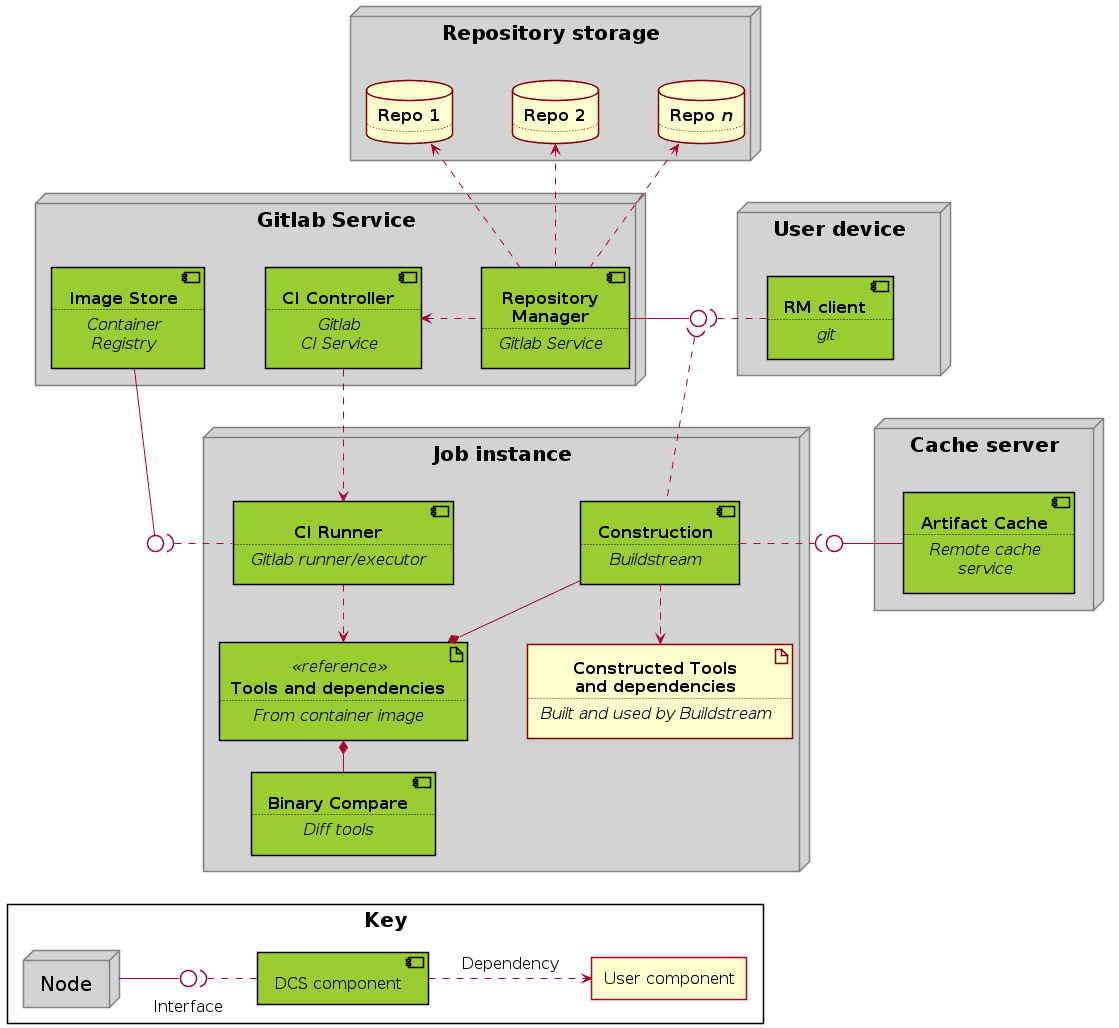 The DCS reference implementation is entirely based on Open Source tooling managed within GitLab for repository management and continuous integration. This infrastructure is used to construct an example Linux-Based Operating System based on Freedesktop-SDK. This payload is constructed using BuildStream within a controlled process which involves:
deterministic construction and integration of critical software components
safety requirements analysis based on STPA and supported by tests
fault injection to demonstrate mitigations when failures occur
continuous integration to generate certification work products and evidence
Read more about Safety Software Engineering
Fill the form below and download Paul Sherwood's presentation slides of his talk "An iterative and extensible approach to safety for software-intensive systems based on Linux" at the Exida Symposium.
Related to the blog post: